If you are new to the RVing world or just starting to plan your first RV adventure, the first thing you need to know is about your towing vehicle's towing capacity. There are hundreds of RV types on the market that range from easy-to-tow, mid-weight towing, big rigs, and motorhomes. Each of these types has different towing needs. Furthermore, each floorplan may have different weights, and all of these factors should be considered when picking your RV. Learn more about your towing capacity below.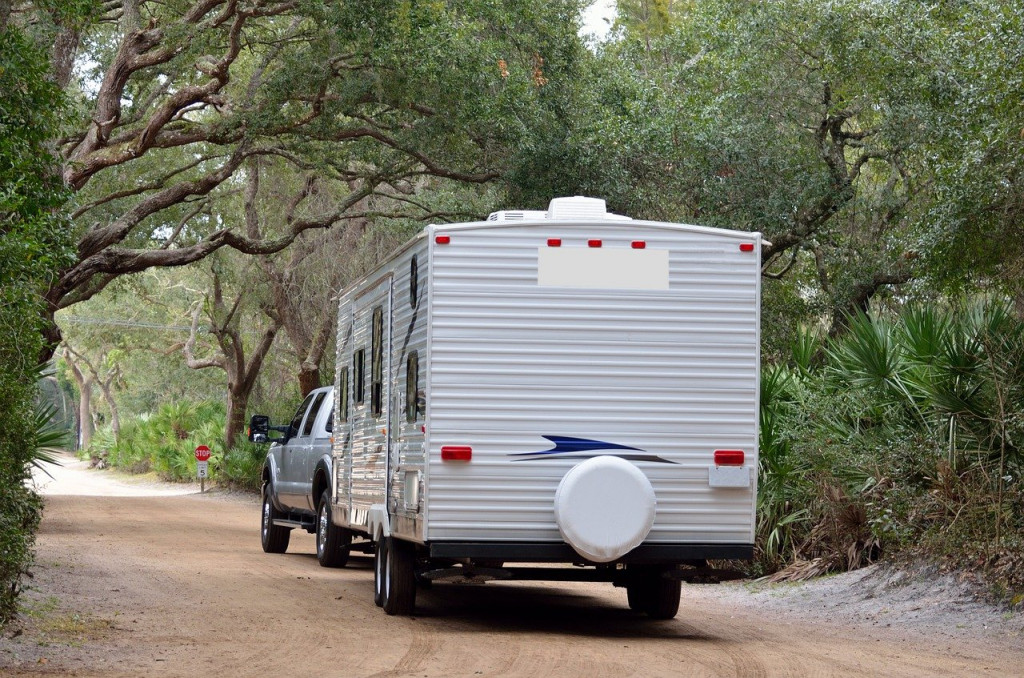 Understanding Towing Terms
Before you can understand your vehicle's towing capacity, you need to know a few basic terms.
Dry Weight/Shipped Weight – The RV weight as shipped from the manufacturer without any passengers, cargo, liquids, or additional accessories or dealer installed options.
Gross Vehicle Weight (GVW) – The current combined weight of the RV (dry weight) plus passengers, cargo, and liquids.
Gross Vehicle Weight Rating (GVWR) – The maximum allowed weight of a Vehicle/RV, including passengers, cargo, fluids, etc.
Cargo Weight – The total weight of all passengers, food, clothing, liquids, accessories, etc., that you might put into your RV.
Tongue/Hitch Weight – The weight/pressure applied from the trailer tongue/coupler to the conventional/bumper hitch on your vehicle.
Pin Weight – The weight/pressure applied from the fifth wheel kingpin to the hitch in the bed of your truck.
Payload Capacity – For trucks, the amount of weight you can safely add to the truck's bed. Your Fifth Wheels Hitch Weight or Pin Weight plus the actual weight of the hitch plus any other accessories you have in the bed of the truck must not exceed the Payload Capacity amount. Confirm Payload Capacity with your vehicle's manufacturer.
Max Towing Capacity – The maximum weight limit that can safely be towed by your specific vehicle. This weight is calculated by adding the RV's GVW with the weight of all passengers, cargo, and liquids in your tow vehicle.
A great example of a heavy towable RV is this DRV Luxury Suites Mobile Suites fifth wheel at Wheels RV. This unit has a dry weight of approximately 16,300 lbs., which means it will require a heavy-duty towing vehicle to haul it properly without damaging either the towing vehicle or the RV itself. Often, this heavy of an RV requires a Ford F-350 dually with a diesel engine or a similarly built truck. Fifth wheels also need a specialized hitch for towing.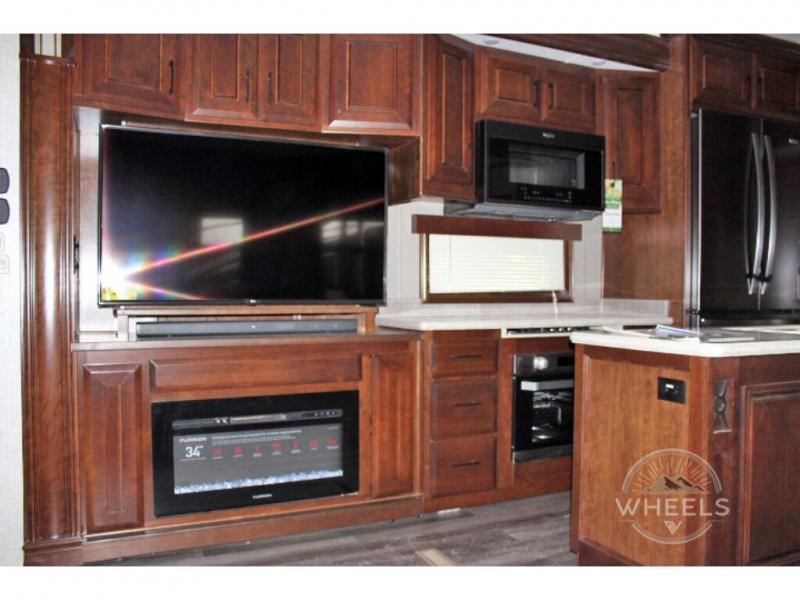 On the other hand, travel trailers range in weight from as low as 1,200 lbs to over 8,500 lbs. This variety means a considerable discrepancy in the types of towing vehicles needed for different travel trailers. If you are unsure how much you can safely tow, use our handy tool to learn your vehicle's towing capacity. This Cruiser Shadow Cruiser travel trailer weighs just over 4,200 lbs., which means it can be towed by most modern trucks.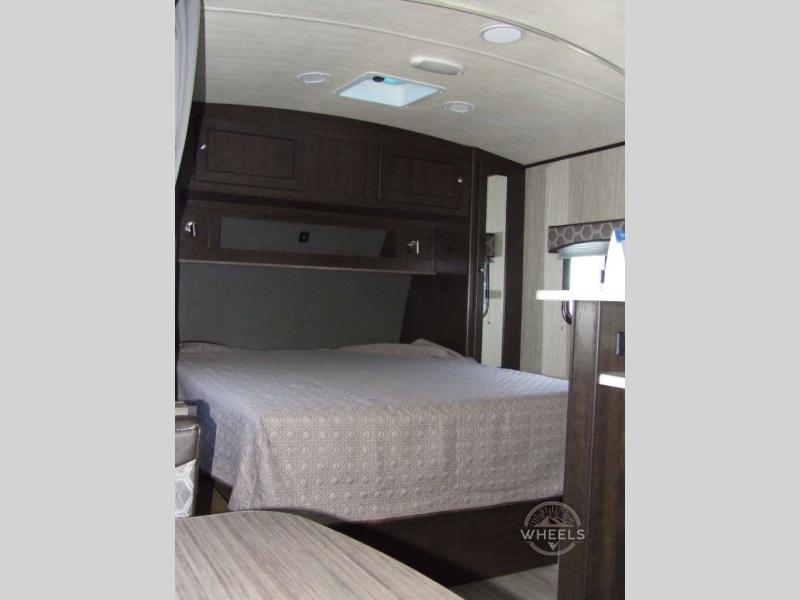 Whether you're looking to purchase a new RV for your family vacations or rent an RV for a unique week of adventures, Wheels RV has something for everyone!  Contact us for more information.